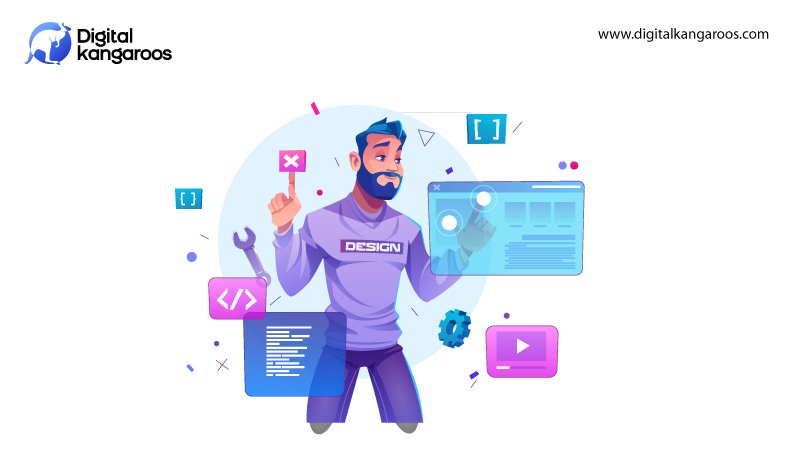 10 Things that are Must While Developing a Website
In today's world, a website is as important as setting up an offline business or can be even more important. Website development has been a part of business lifestyles nowadays. To grab the attention of clients, build clientele, generate leads, and boost the sales funnel for your business, it is important to create a website.
While creating a website, there are many viable considerations that one should keep in mind. From selecting a domain and host to coding integrity to UI/UX to graphics to content, it is all-important to take care of and work accordingly.
Website building is no longer a naïve job and if one cannot build a proper website, then the business or client should contact the expert to curb the situation. 10 things that are a must while developing a website are as follows:

Selecting a Domain and Host

It is the most crucial stage of building a website. Before choosing the domain or host, it is important to know the vitality of your business, to know the nature of your business, and to select the website template or host of the domain according to the respective needs.
One needs to take care that the domain name should reflect the brand's identity and tell exactly what your brand or business is all about.
Strategized design of the Website
While choosing the template for a website or setting the coding integrity for the website template, it is important to keep the design simple, secure, and sufficiently appealing for the customer, brands, and businesses.
There should not be large or distracting graphics or unusual images that might create a visual mess for the beholder and disrupt the brand identity, crawling, and more.
To rank better on the SERP or Google index, it is important to keep the content as a priority. Content should always reflect the brand and tell exactly what your business is all about.
One can easily connect the brand to the customers if one is able to create a connection with emotions. It is to take note to create a predictable, firm, and clear content strategy and follow it all throughout the development procedure.
Large images and unusual pixelation should not be added to the websites. Graphics are part of the user interface. Large images always disrupt the crawlability and this creates not so good identity for the brand.
Search Engine Optimization (SEO) is a must for any website. It not only helps in indexing your website on Google but also develops the authenticity and elevates the rank of your website. A nicely optimized website helps attract customers and makes it easy for the customers to reach out to your brand.
No matter what your brand or business is about, it is important to focus on the call to action. It not only adds value to your website but also generates a good range of leads and helps increase the sales funnel.
We all are aware of the recently increased cyber attacks and data storage peaking. In such cases, it is important to register and get the SSL certificates for your site. This helps your site to be secure and safe and helps it to get rid of the chances of getting affected by the cyber-attack.
Along with choosing the right domain name, it is vital to choose the right name for your business and create a relevant logo. Branding is a part of communication that directly connects the brand with customers and drives relevant customer traffic.
While creating a website, one must not forget to create a mobile-friendly website. Mobile web users are more in ratio as compared to desktop web users.
Hence, it is more important to create a website that is effective for both mobile and other web users and creates possibilities for reaching every single potential customer.

Building a website is not something where the potential stops. Adding social media platforms is also a must-to-know process and a must-to-add website feature. By adding social media, one can reach potential customers and garner good sales. Building a website is the most important part of building a business and creating a brand online. Proper branding can only be done with a good, firm, clear, authentic, safe, and secure website. Hence, one must keep the above-mentioned things in consideration to build an effective website and work on the business to raise it to a brand. You can avail of eminent quality services in Website development from WordPress Development Companies or contact us for more information.