WHO WE ARE?
Digital Kangaroos is a premier award-winning digital marketing agency in North India with a focus on producing measurable results with high ROI.
We are a stellar Digital Marketing company offering 360 degree digital marketing solutions to our clients with full commitment and transparency. We aim at fulfilling the client's goals through focussed efforts and dedicate ourselves in achieving quantifiable and quality filtered results across all digital platforms. To build up our trust with the client, we offer services that not only keep up the client's online presence but ensure a good ROI. We attest our endeavour in bestowing a noticeable digital market to your brand through our metamorphosis with the spur of engaging content, graphics and overall marketing expertise.
350+
Projects Completed Across the Globe
Our Clients
Testimonials
Thanks for a great job, Sania! Digital kangaroos have worked wonders with us and for us. Your services are just beyond our expectations. Time and budget have never been a constraint with you and this is the best advantage that we have found working with you. You seem to be an extended team to our business which has pulverized a ton of cumbersome responsibilities that were imperative to sustain and succeed in the digital global market.
Ayush Jain, MyStudyDestination
The Digital Kangaroos is an outstanding Digital Marketing Agency. Sania Gupta and her team are top notch professionals. Their hard work, creativity, innovation and dedication are apparently visible through the output we see on our websites. We highly recommend their services as they are extremely efficient. They are no more an outsourced team for us rather our team is like family with them. They take more than required pains in order to bring us gains. Their forte in Search Engine Optimisation and Content Marketing is showing incredible results. We thoroughly depend on their expertise from long term tactics to day-to-day planning and execution of the strategies across a range of digital marketing media. We really appreciate and recommend their name.
Reena Aggarwal, Home Signature
The Digital Kangaroos team provides us with a complete package of digital marketing services that embraces all aspects such as social media, demand generation, digital advertising, search engine optimization, email and marketing automation. These services have not only increased our visibility but have increased our lead generation as well. Your team is doing a fantabulous job. Kudos to all the members! We are really grateful for the content you share and specifically the way you share it which makes our page worth a read. Working with Digital Kangaroos is a pleasure as with their direction we have comprehended an increase in lead flow and a rock-solid return on investment.
Amit Aggarwal, Kitty Shawls
Digital Kangaroos is doing a commendable job in taking care of our marketing through online media. We feel confident that we are getting the best marketing expertise especially in the field of Search Engine Optimisation and Social Media Optimisation. It not only channelizes traffic to our website but its strategies help us to generate new business. We appreciate the commitment and well-in-time service which eventually leads to promoting our brand awareness worldwide. Digital Kangaroos team has always made sure that they will always deliver constant value to our business. Moreover, we are contented to see the "out-of-box" thinking of the team which brings extraordinary results.
Murali Tak, Recruiteze
Latest Blogs
A Creative Groove is the Best Place in the World!
Content Marketing serves as the backbone of every digital marketing strategy. Grow your business multi-folds by knowing and implementing the…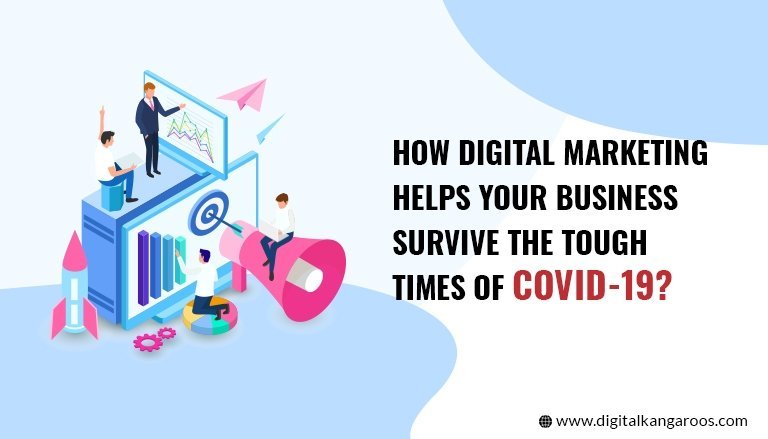 Coronavirus Disease or Covid-19 has deeply disrupted businesses across the globe. People are struggling to sustain their business amid such…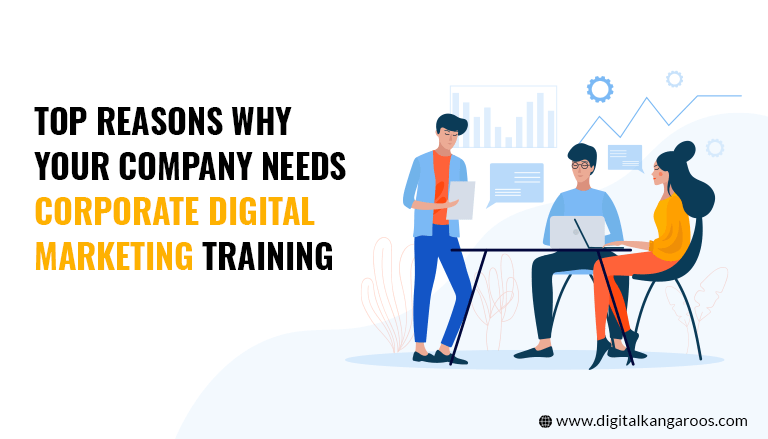 Our world is getting digitized at a very fast pace. People across all the industries have accepted and embraced this…