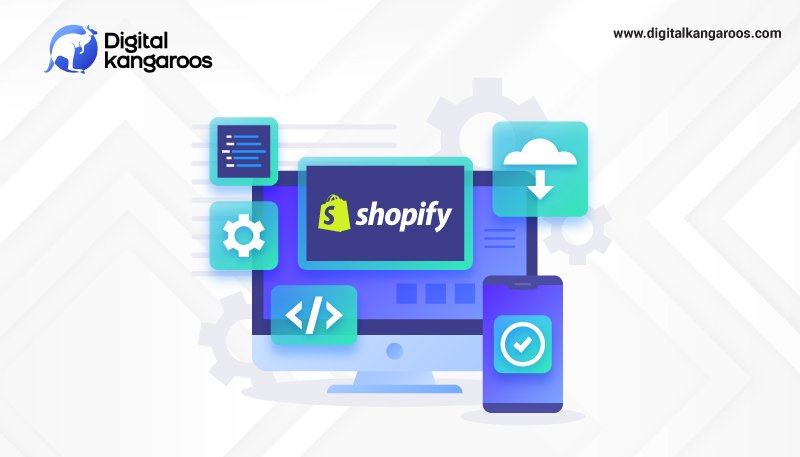 Comparing Platforms: Shopify vs. Standard Website Development – Unveiling the Key Differences
In the dynamic realm of online business, choosing the right platform to manifest your digital vision is a critical decision. As the digital landscape evolves, the choice between Shopify and standard website development has become a pivotal fork in the road. At Digital Kangaroos, we're here to guide you through this complex decision-making process, illuminating the key differences between these two avenues.
Shopify: The Power of Ecommerce
Shopify is a powerhouse in the world of ecommerce platforms, celebrated for its user-friendly interface and comprehensive set of tools. It's a turnkey solution that allows businesses to establish an online store with relative ease. With Digital Kangaroos as your partner, we harness the full potential of Shopify, transforming it into a tailored ecommerce haven. Shopify's pre-built templates and apps expedite setup, while our expertise ensures your brand identity remains intact. From product management to secure payment gateways, Shopify offers a holistic ecommerce experience.
Standard Website Development: Crafting Unparalleled Customization
On the other end of the spectrum lies standard website development—an avenue brimming with creative freedom and customization. Custom-coded websites open a realm of endless possibilities. With standard development, every aspect of your digital presence is uniquely crafted to resonate with your brand's essence. Intricate animations, unconventional layouts, and immersive user interactions are all within reach. However, this route demands a more intricate development process and careful SEO considerations.
SEO Perspective: Shopify vs. Standard Development:
When it comes to SEO, Shopify boasts a well-structured architecture primed for search engine optimization. Its clean coding, responsive design, and built-in SEO features contribute to favourable search rankings. However, standard website development necessitates vigilant SEO implementation and a meticulous approach to ensure your site's visibility and reach.
Scalability and Future Growth:
Shopify's scalability is a game-changer for businesses with expansion in mind. As your product range broadens and customer base flourishes, Shopify adapts effortlessly. Meanwhile, standard website development caters to intricate customizations but may require more extensive planning for scalability.
Deployment and Maintenance:
Shopify's speed of deployment is unmatched, allowing you to swiftly launch your online store. Maintenance is streamlined with automatic updates and security measures managed by Shopify. Conversely, standard website development demands a more meticulous approach to updates and security.
The Verdict:
The choice between Shopify and standard website development hinges on your unique goals and requirements. With Shopify, you benefit from rapid setup, ease of management and e-commerce focused functionalities. Standard website development offers unparalleled customization but demands more time, resources and intricate planning.
At Digital Kangaroos, we excel in both arenas. Whether you choose the streamlined prowess of Shopify or the bespoke beauty of a custom-coded website, our expertise ensures your digital presence stands out in the vast online landscape.
Craft your digital journey with confidence. Partner with Digital Kangaroos for unparalleled web development and Shopify expertise to craft a solution that elevates your brand's online journey.