Digital Kangaroos All Set To Participate In Business Women Expo 2023
India's largest platform for women-led businesses is ready to take off on March 10, 2023. Business Women Expo 2023 (BWE-2023) will be held at HITEX, Hyderabad for 3 days from March 10th to March 12th, 2023.
The exhibition aims to enable women across industries to meet, collaborate and celebrate women-led businesses. It will provide opportunities and exposure to the world of entrepreneurship for women across all professions. At BWE-2023, over 250 women entrepreneurs from all over India will showcase their products and services, and we are proud to be one of them. Our founder, Sania Gupta, will be participating in the Business Women Expo 2023, representing Digital Kangaroos– her innovative web development and digital marketing startup.
We, at Digital Kangaroos, understand that brand building is crucial for businesses to succeed in the online landscape. A strong brand can help businesses differentiate themselves from their competitors, establish credibility, and build customer loyalty.
We are experts in providing brand-building solutions, innovative digital marketing and web development services to help businesses succeed in the online space. Our primary focus is on delivering top-notch services that meet the unique needs of each client. We develop customised strategies for our clients by understanding their business goals and helping them achieve their ambitions.
Being in this industry for 5+ years, we understand the pulse of the businesses across verticals and come up with creative and out-of-the-box ideas and strategies to build and promote the brand.
Our creative fluids are always flowing and often reflected in our work, and that's what sets us apart from the rest of the monotonous industry.

We have a dedicated and experienced team in-house that successfully converts the on-paper strategies to reality.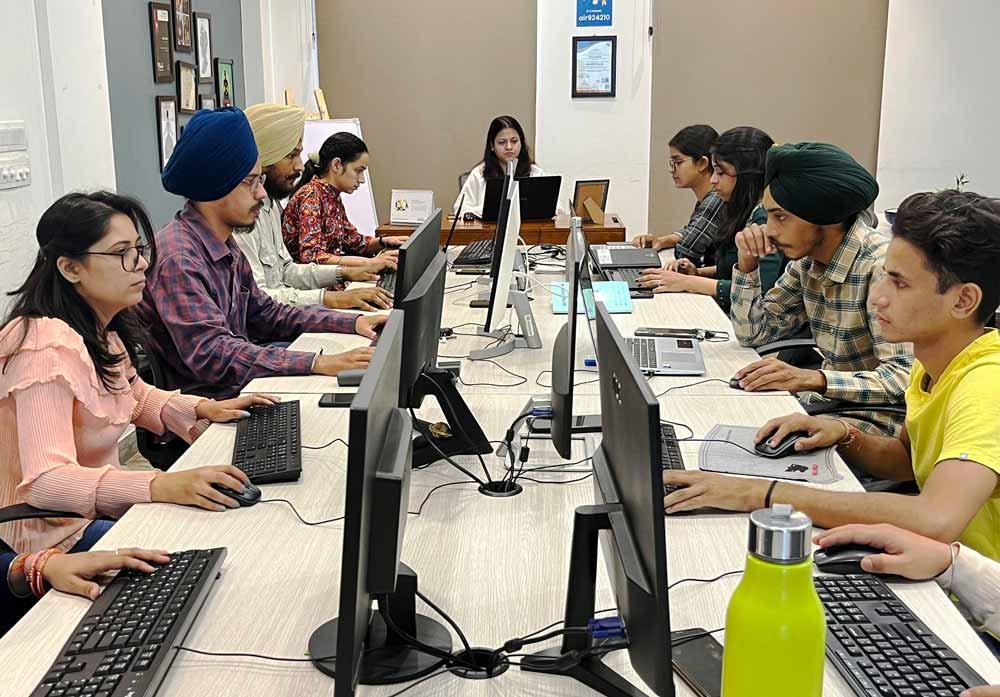 We have successfully helped several businesses establish their digital presence and enhance their brand value. We started in Ludhiana, Punjab and expanded our services not only to different cities in India but also to other countries.

We have a diversified portfolio and cater to clients across different industries like apparel, fashion, beverages, fitness, makeup, industry manufacturers, doctors, schools and much more. That's not all, we have marked our presence across continents in 7+ countries and we are just getting started.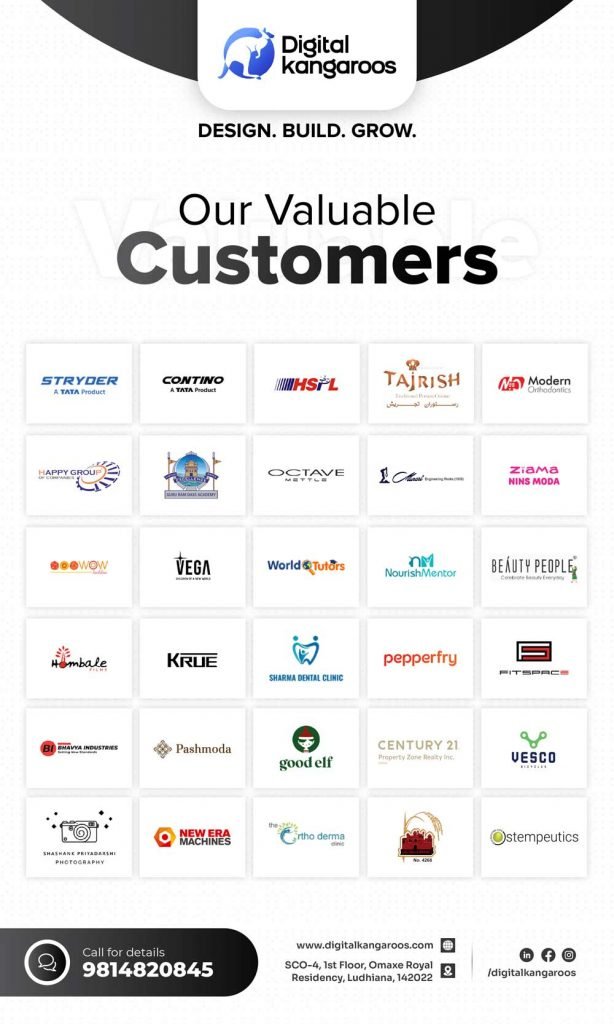 We will be presenting our range of services from brand building to digital marketing, including social media marketing (SMM), search engine optimisation (SEO), search engine marketing (SEM), content marketing, product photography and performance marketing. We will also be demonstrating our web development services, which include website designing, corporate website development and e-commerce website development.

We are also looking forward to learning from other female entrepreneurs at BWE-2023. The exhibition offers an excellent platform to network and connect with other industry experts, exchange ideas and experiences, and gain new perspectives on emerging trends and challenges.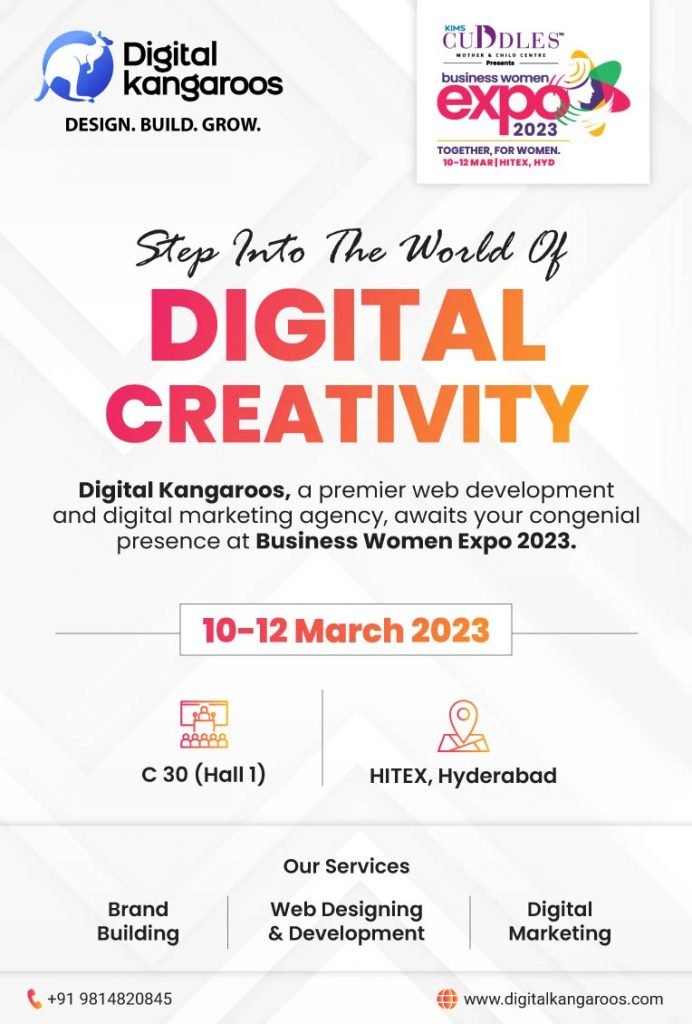 Our team of experts will be available at our booth to answer any questions and provide insights into how we can help businesses achieve their digital marketing and web development goals. We encourage all attendees and people living in and around the Hyderabad region to visit our booth and learn more about how Digital Kangaroos can help them grow their businesses in the digital space.

See you at Business Women Expo 2023!