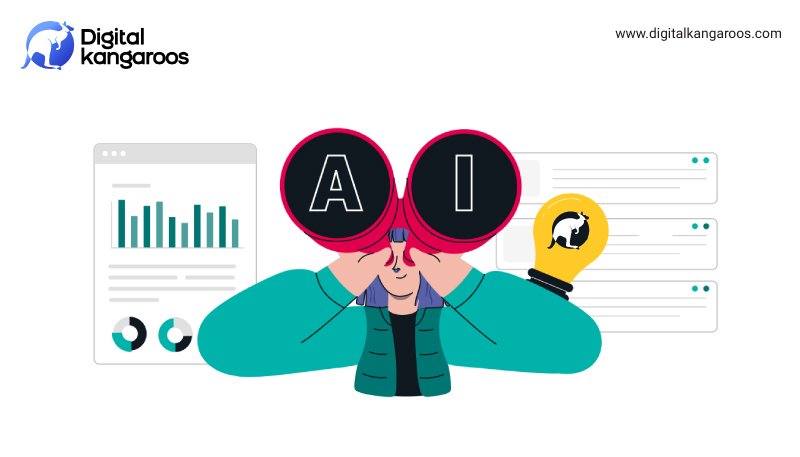 Leveraging the Power of AI in Fintech: Top 8 Transformative Use Cases
In today's fast-paced digital world, technology is rapidly reshaping the financial landscape. One of the most remarkable advancements in this realm is the integration of Artificial Intelligence (AI) into financial technology, or Fintech. AI has not only transformed traditional financial services but has also paved the way for smarter, more convenient, and more secure financial interactions. Here, we explore the top eight use cases of AI in Fintech that are redefining the industry.
1. Stronger Security
Digital security is paramount in the world of Fintech. AI has introduced a new era of data protection by enabling features like AI-powered chatbots for client services. These chatbots do more than answer queries; they enhance security by offering functions like password resets and additional access authorization.
AI also reinforces financial security through cutting-edge technologies such as speech, facial, and fingerprint recognition. These advancements provide an extra layer of protection that's significantly more robust than traditional password systems. In a world where everything is going digital, cybersecurity is non-negotiable. By staying ahead of the curve with AI and machine learning, financial institutions can ensure top-tier security for their clients.
2. Greater Fraud Detection
Financial fraud has seen a surge in recent years, with scammers employing increasingly sophisticated tactics. AI plays a pivotal role in detecting and preventing fraud. AI-driven systems can monitor financial transactions in real-time, using algorithms to identify anomalies or unusual patterns in user behaviour.
The efficiency of AI in spotting potentially fraudulent activities allows Fintech companies to respond swiftly and accurately to potential threats. In many cases, advanced AI systems can detect suspicious activities before any harm is done. This proactive approach not only saves money but also ensures a safer financial ecosystem.
3. Improved Customer Service
In the digital age, customers expect rapid responses and assistance 24/7. AI has made significant strides in enhancing customer service for banks and Fintech companies. AI-powered chatbots, virtual assistants, and other AI interfaces have lightened the load on call centres by handling routine inquiries and common user issues.
This automation frees up customer service teams to address more complex queries effectively. Advanced sentiment analysis, a feature of AI, enables the analysis of customer experiences, allowing chatbots to bridge gaps effectively. With AI, communication between customers and Fintech companies has never been more accessible, leading to happier customers and a more productive workforce.
4. Personalized Banking Services
Large financial institutions serve millions of customers, each with unique needs. AI is instrumental in delivering personalized services to this vast clientele. AI systems collect and analyse customer data when they use banking apps, allowing for tailored product suggestions and financial advice. These systems assist customers in tracking financial goals and expenditures.
As AI continues to evolve and self-learn, it becomes increasingly adept at understanding customer data and delivering personalized experiences. AI models can analyse voice and speech characteristics, even predicting a customer's mood, leading to more informed interactions between customers and Fintech services.
5. Enhanced Algorithmic Trading
Algorithmic trading has come a long way since its inception. AI technologies, particularly machine learning, have transformed trading desks. AI algorithms can analyse millions of data points in real-time, offering insights that traditional statistical models cannot provide.
AI's impact on algorithmic trading is profound, enabling users to trade stocks and shares effortlessly through user-friendly mobile apps. AI systems adapt rapidly to changing market conditions, identifying anomalies more effectively and executing precise market trades. This results in reduced trading risks and better-informed decision-making.
6. Robotic Process Automation (RPA)
Institutions in the Fintech and banking sectors often deal with complex backend operations. Robotic Process Automation (RPA), powered by AI, streamlines these processes end-to-end. RPAs automate various tasks, including customer onboarding, security checks, trade financing, loan application processing, and routine customer inquiries. This automation enhances efficiency while human agents focus on delivering a customer-centric experience.
7. Save Money and Resources
AI-powered solutions bring substantial cost savings to the Fintech industry. Manual processes are not only time-consuming but also costly due to labour expenses. AI automation takes over these tasks, reducing costs and time expenditure. AI's contribution to customer service leads to lower staffing costs, as routine queries are efficiently handled by technology.
8. Credit Scoring and Loan Prediction
AI plays a crucial role in credit scoring and loan prediction. Machine learning algorithms analyse historical data to profile clients based on their risk score. This development is hailed as one of the most significant advancements in financial technology. AI systems continually improve their ability to interpret customer data, offering tailored insights and advice. AI transcript analysis even predicts customer moods, enabling agents to provide more suitable solutions.
As a web and software development company, we understand the transformative power of technology. AI is redefining the Fintech industry, and its applications will continue to expand across various sectors, leading to increased collaboration and innovation. Embracing AI effectively can create a competitive advantage, reshape industry standards, and allocate resources more efficiently.
In conclusion, Fintech is evolving at a remarkable pace, driven by a growing market. Every year brings new trends and disruptors. Understanding these changes and embracing the necessary advancements is crucial for business owners and CEOs to stay ahead of the competition and make informed decisions for the future of their companies.
With daily technological advancements, we are witnessing changes that will have a lasting impact on our lives. The future promises more innovation; all we need to do is watch and learn.