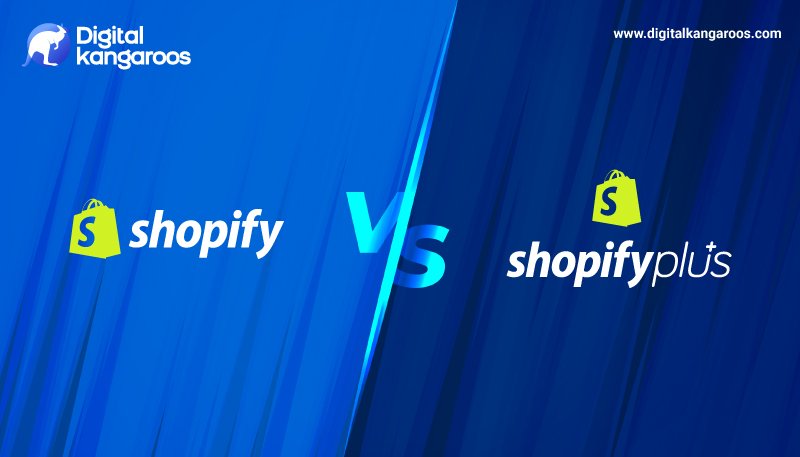 Shopify vs. Shopify Plus: Exploring 12 Key Distinctions
In the ever-evolving landscape of E-commerce, selecting the right platform is a pivotal decision that can significantly impact the growth and success of your online business. Shopify and Shopify Plus stand as two compelling options, each tailored to meet specific business needs and goals. In this blog, we delve into 12 key distinctions between Shopify and Shopify Plus, helping you make an informed choice for your E-commerce journey.
1. Scalability and Enterprise-Level Features: Shopify Plus takes the lead in this category. Designed for high-growth businesses and enterprises, Shopify Plus offers advanced features such as customizable checkout processes, API access, advanced reporting and automation tools, catering to the unique demands of larger businesses.
2. Pricing Structure: Shopify has multiple pricing tiers based on your business size, while Shopify Plus operates on a custom pricing model, allowing flexibility for complex business requirements.
3. Customization Options: Both platforms offer customization, but Shopify Plus provides greater flexibility with access to server-level scripting, which enables intricate modifications to suit your business needs.
4. Advanced Reporting and Analytics: Shopify Plus provides more advanced reporting tools and access to Shopify's enterprise-level analytics, helping you gain deeper insights into your business performance.
5. Scalable Infrastructure: Shopify Plus Websites Development ensures your site can handle peak traffic loads, maintaining consistent performance during high-demand periods.
6. Support and Priority Access: Shopify Plus clients receive priority support with faster response times, ensuring timely assistance for critical issues.
7. International Expansion: Both platforms support multi-currency and multilingual functionalities, but Shopify Plus offers more advanced tools for international expansion and localization.
8. Wholesale and B2B Capabilities: Shopify Plus offers built-in features for wholesale and B2B businesses, making it easier to manage complex pricing structures and customer groups.
9. Security and Compliance: Both platforms provide strong security measures, but Shopify Plus offers additional compliance certifications, critical for industries with stringent regulations.
10. Checkout Customization: Shopify Plus allows more extensive checkout customization, enabling businesses to tailor the process to their specific needs. With Shopify Plus, you can customise the checkout page as per design specifications, display discount codes and add upsell features thereby, enhancing the customer's journey and overall shopping experience.
11. Dedicated Account Management: Shopify Plus clients are assigned a dedicated launch engineer during on boarding, ensuring a smooth transition and setup.
12. Extensibility and Integrations: Both platforms offer an extensive app store, but Shopify Plus allows for greater integration possibilities due to its advanced API access.
Choosing the Right Fit: The decision between Shopify and Shopify Plus depends on your business size, growth trajectory, and unique requirements. If your business is experiencing rapid growth and requires enterprise-level features, you may want to opt for Shopify Plus.
In conclusion, whether you opt for Shopify or Shopify Plus, both platforms offer solid foundations for E-commerce success. Carefully evaluate your business needs, growth projections, and budget to make an informed decision that aligns with your goals. Partnering with a dedicated agency like Digital Kangaroos can further elevate your E-commerce journey, ensuring you get the most out of your chosen platform. Shopify and Shopify Plus Development Services from an agency like Digital Kangaroos can help you harness the full potential of the platform that boasts of the world's best-converting checkout and seek specialized solutions that align with your brand and objectives.