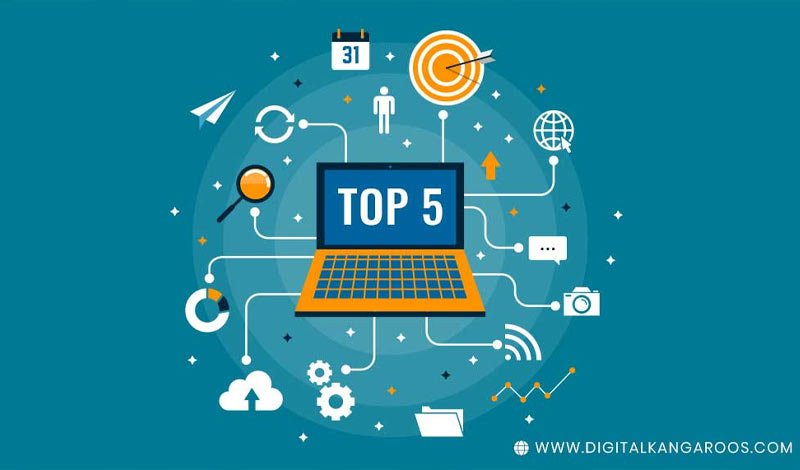 Top 5 Digital Marketing Strategies for Educational Institutes
The world of the internet has transformed the way things function in every sphere of life. It has even metamorphosed the system of education throughout the world.
In order to keep pace with the changing market trends and growing needs of future jobs, there is a need for all businesses including educational institutions to stay abreast of the latest technological and digital marketing trends in the market.
While there is a greater need for educational institutes to focus on offering courses that are not location-specific and helping the students expand their skill set, the institutions can't simply afford to miss out on reaching a large database of students present online. Digitization has made it possible to influence the choices of higher education institutions, made by students looking at enrolling themselves in regular or online courses.  To be able to maximize student enrollment and build a strong brand image, educational institutions in large numbers are turning to digital marketing agencies to seek effective marketing solutions.
Did you know that Digital Kangaroos is the No. 1 Digital Marketing Agency in North India catering to a vast number of clients in the education industry including DLP India, MyStudyDestination and Panacea Bharti Institute? We specialize in providing unique and customized digital marketing solutions to our clients to help them generate maximum leads and increase their ROI.
In case you are an individual or a company working in the education domain, here is a list of trending and positive-result-yielding marketing strategies that you must deploy for your business to maximize your targeting and re-targeting options:
1. SEO
With Google making constant changes to its ranking algorithm, SEO is no longer limited to keywords. It requires a lot of technical expertise to develop and maintain websites that are search engine optimized and rank high on search results. For the website to be search engine optimized, there is a need to focus both on On-Page and Off-Page SEO along with taking care of technical SEO. There are several things to be taken care of like the website loading time, content quality, internal and external linking, errors and more.
2. Mobile-Friendly Websites
With more number of people having access to internet-enabled mobile phones than laptops, it has become crucial for educational institutions to make their websites mobile-friendly. This is majorly due to the reason that a large number of potential students are more likely to research the courses and institutions of their interest from their mobile phones than doing it from laptops or computers.
3. Re-targeting Campaigns
Re-targeting is one of the very cost-effective and result-driven marketing strategies for increasing the conversion rate of your business. This method proves to be really effective when it comes to expanding your target audience and reaching out to clients who have shown an interest in your products and services.
Read Also: Top Digital Marketing Trends to Explode Your Brand Awareness
4. Content Marketing
Content marketing is the future of Digital Marketing. While users continue moving from one social media platform to another in a span of a few months to a few years, the content you create is here to stay for long. The number of students who enroll themselves for a given course is directly proportional to the content quality you draft and publish online. The 'quality' of content also determines the amount of traffic you manage to get to your site along with the social media sharing of the content and thus, the overall ranking of the page.
A few guidelines that you may follow while curating content for your business are listed below:
a. Publish high-quality content that describes in-depth about your institution, courses, infrastructure, research and other facilities, fee structure, success stories, FAQs and related information.
b. Content should be written after carrying out detailed keyword research with special emphasis on writing long-tail keywords and voice-optimized content.
c. Writing blogs and case studies that don't only target SEO goals but also the social media sharing of your content. This is because user engagement on social media platforms also plays an important role in determining the final ranking of your site.
5. Social Media Engagement
By following a few latest trends in social media like going live, publishing a story, etc. proves to be quite useful in grabbing the attention of potential students and keeping them engaged. The power of social media platforms, common amongst the student population- Instagram, Facebook, Twitter and Snapchat, can be leveraged to reach out directly to students and interact with them on a daily basis.