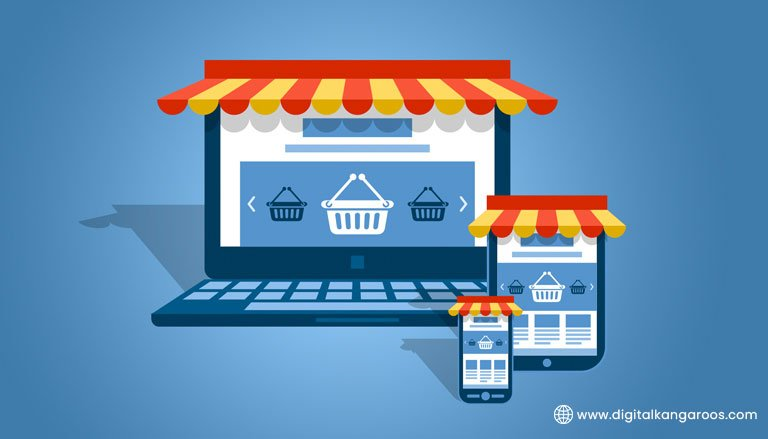 Top Benefits of Having Your Own E-Commerce Website
"Online sales platforms such as Amazon, Flipkart, eBay, etc. can indeed turn out to be great sales channels, but these channels come with a lot of limitations and restrictions."
Going online is no big feat these days. Most of the small entrepreneurs choose to opt to sell on an e-retail giant rather than having their own website. Having a great online presence is a must in today's scenario and things have geared up even more after the COVID-19 scenario.
Whether you choose to sell on a marketplace or your own website, each side has its own pros and cons. There is no one-size-fits-all strategy. Businesses who really want to grab a lion's share on an online platform or are truly serious about expanding their business online should consider having their own website for sure.
Yes, online sales platforms such as Amazon, Flipkart, and eBay can indeed turn out to be great sales channels, but these channels come with a lot of limitations. The general public has started to look beyond these options and even likes to purchase directly from the seller rather than the middleman.
Starting an online business can be intimidating but it's worth spending your time, money, and resources on it. Have a look at how having your own eCommerce website is advantageous.

Personalized Communication
When you market your product across big retail giants or a global marketplace, there are thousands of similar brands competing for visibility on the same platform/s. The main advantage of having your own e-commerce website is that you can market your products directly to the customers.
People come to your website as they want to know more about you. Here, you have their email addresses and contact numbers. You can personalize their shopping experience by offering discounts, new launch offers, and other promotions.

Your Brand, Your Rules!
When a customer orders your product from the global marketplace, it reaches him with branding done by the marketplace. Your brand gets minimal promotion or visibility. This, indeed, makes your brand weak.
Branding is of prime importance when you strive to build a brand both online and offline. Connect with a good e-commerce development agency near you and start your own brand that rules!
Your strategy, your branding, and your Profit!

Customer Loyalty and Retention
The lack of loyalty and presence of several competitors on a global E-commerce platform makes you hardly get a repeat customer. When you are selling from your own e-commerce platform, you can connect with the audience in a better way.
A more personal connection between you and the customer can be established as they get multiple ways to connect with you. Reach out to the best web development company in Ludhiana to know more about the nitty-gritty of the e-commerce business.

Run Creative Marketing Campaigns
Having your own website doesn't mean that your audience would be coming flocking to you. You will have to fight tooth and nail to get shoppers to your website. You will need the right mix of SEO and other digital marketing strategies to build a strong online presence.
Work with the best e-commerce development company in Ludhiana to brainstorm some creative campaigns and discover what works best for you. You will be able to understand your audience in the best way through analytics and mould your strategies in a way that best works for your brand.
Use this data from the analytics to grow and reach your audience in a better way.

Cut the Middleman, 100% of sales revenue
With your own E-commerce website, you have complete business autonomy.
Working with a marketplace means paying fees, warehouse charges, seller rights, and transactional costs. The entire cost is to be borne by the seller. Amidst these complexities, the share of your profit is meager and the ROI is very low.
By having your own website, you are selling directly to your customers, and that too, with your own branding. This ensures faster query resolution. Apart from that, you can easily integrate the selling experience with social media channels such as Facebook, Instagram, etc.
Want to grow your online business? Or looking for the right ways to step into the online world?
Digital Kangaroos is one of the leading and best web development and digital marketing agencies in India offering 360-degree solutions to all your digital needs.
We, at Digital Kangaroos, are a team of young, energetic, and experienced professionals helping you realize all your digital and e-business needs. Feel free to call us at +91 9814820845 or connect with us at info@digitalkangaroos.com for the best digital solutions.