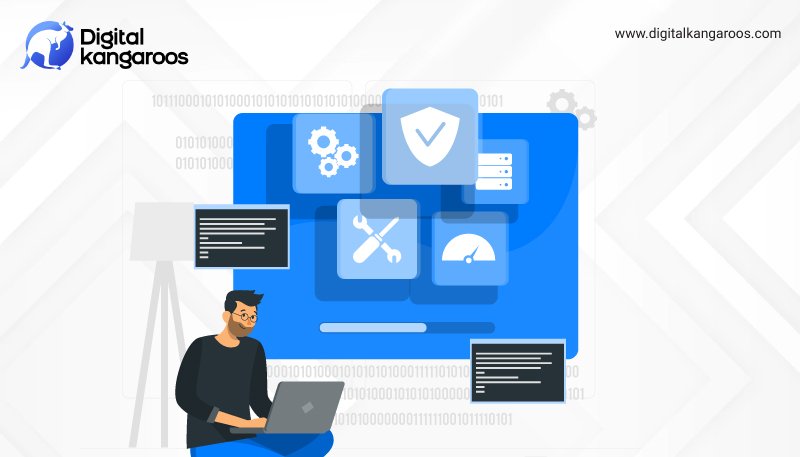 Trending and Latest Software Development Technologies to Follow in 2023-24
In today's rapidly evolving technological landscape, staying updated with the latest software development technologies is crucial for businesses to remain competitive. As a leading software development company in Australia, USA, and Canada, Digital Kangaroos understands the significance of adopting cutting-edge technologies to deliver innovative software solutions.
In this blog post, we will explore the top trending and latest software development technologies to follow in 2023-24:
Artificial Intelligence and Machine Learning
Artificial Intelligence (AI) and Machine Learning (ML) continue to revolutionise various industries. AI-powered software systems can automate processes, analyze large datasets, and provide valuable insights. Machine Learning algorithms enable systems to learn from data and improve performance over time. Integrating AI and ML into software development can unlock new possibilities, such as predictive analytics, natural language processing, and intelligent automation.
Internet of Things (IoT)
The Internet of Things (IoT) has gained significant traction, connecting devices and enabling seamless data exchange. IoT-driven software solutions enhance efficiency, enable remote monitoring, and improve decision-making. As IoT continues to expand, software developers must have expertise in developing scalable and secure applications that can harness the power of connected devices and IoT ecosystems.
Blockchain Technology
Blockchain technology has gone beyond cryptocurrencies and offers numerous applications in software development. Its decentralized nature ensures data integrity, transparency, and security. Blockchain is being leveraged for smart contracts, supply chain management, identity verification, and more. Incorporating blockchain technology into software solutions can enhance data privacy, reduce fraud, and enable trustful transactions.
Progressive Web Apps (PWAs)
Progressive Web Apps (PWAs) combine the best of web and mobile applications, delivering an immersive and seamless user experience. PWAs are responsive, reliable, and offer offline functionality. They eliminate the need for separate development for different platforms, making them cost-effective. By leveraging modern web technologies like service workers and push notifications, PWAs provide fast and engaging user experiences across various devices.
Low-Code/No-Code Development
Low-Code/No-Code development platforms empower businesses to build applications with minimal coding requirements. These platforms provide visual interfaces, drag-and-drop functionality, and pre-built components, accelerating the development process. With low-code/no-code development, businesses can create custom software solutions efficiently, reducing development time and costs.
If you are looking for a reliable software development company, Digital Kangaroos is your trusted partner. With our expertise in cutting-edge technologies and a track record of delivering successful software solutions, we can help your business thrive in the digital landscape and achieve desired goals.
To discuss your software development requirements or learn more about our services, visit our website at www.digitalkangaroos.com. Let Digital Kangaroos be your catalyst for digital transformation and innovation.
Conclusion
Adopting the latest software development technologies is vital for businesses to stay ahead in the ever-evolving digital landscape. The trends mentioned above, including Artificial Intelligence and Machine Learning, IoT, Blockchain, Progressive Web Apps, and Low-Code/No-Code development, present exciting opportunities for businesses to enhance their operations and drive growth. As a leading software development company, Digital Kangaroos is committed to helping businesses leverage these technologies and achieve their digital goals.