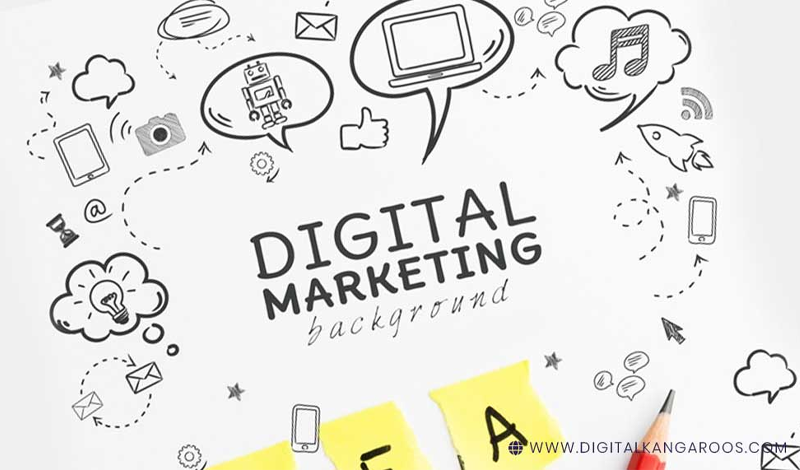 Where to Start 'Digital Marketing'?
With the rise in the Internet and digital networks, digital marketing has become an indispensable need for businesses looking to promote themselves. As consumers are turning tech-savvy, entrepreneurs and digitally-enabled companies are building their brands on digital marketing platforms, in the next 5 years, India will add half a billion more internet users which will compel most companies to turn to digital channels for promotions to reach out to more number of people. This will lead to an increase in demand for people with digital marketing skills. As a result, more than 18 lakh digital marketing jobs will be generated by the end of 2020. This will open new doors for fresh talents with in-depth knowledge of digital marketing. Here are some tips to begin an exciting journey into the new digital frontier:
Learning the Basics
Making a foray into digital marketing can be confusing, in the absence of guidance. Its components, including social media marketing, email marketing, SEO, content to web development, mobile marketing, analytics, and AdWords have separate rules and operational systems. It will help you navigate through these different yet connected realms to help you understand the basic concepts well enough to conceptualize, design, and execute online campaigns for different companies with the latest online marketing tools. Taking up training and getting certified can help you move the conventional barriers to enter this career.
Need For Specialisation
The internet is vast, and marketing has to Cater to a variety of different channels and media to communicate with potential customers. The digital marketing field, therefore, offers a wide range of career options that you can choose from on the basis of your interest or existing skills you could choose to be anything from a digital marketing executive to social media marketing executive to SEO expert or a conversion rate Optimisation (CRO) specialist. In each of these roles, there is a hierarchy based on your skill set, experience, and other factors.
Working On Personal Brand
Personal branding is one of the tactics to market a showcase one talent to attract better opportunities to improve one's digital marketing career. Make it a point to exhibit your skills and achievements on your social media network especially LinkedIn as it is one of the best professional platforms. Create a winning resume that showcases your competencies to win over a potential employer.
Keep A Finger On The Pulse
Unlike some other professions where the basic foundation of required skills does not change over time, digital marketing is a constantly evolving space although the need for skilled and creative people in the field remains unchanged. Changing trends means that the methods and processes utilized can change quickly. If you do not keep yourself updated with the latest industry developments, you are likely to be replaced by someone more clued in. You can keep yourself updated on the latest digital marketing trends through online resources such as YouTube channels and blogs.
Building Relationships
Knowing the right people can make a huge difference, so it is important to reach out to and build relationships to create a robust network on popular platforms such as LinkedIn, Facebook, Twitter, etc. Companies looking to hire you always look for evidence that demonstrates your ability to deliver successful digital marketing campaigns. Thus, you must have some examples of your work easily accessible on social media. So, make it a point to create blogs or vlogs connected to your area of interest and specialization. It is important to remember that the best brand builders are constantly building and improving their networks and you should do the same.
Never Too Late To Start
Everyone has to take the first step, and your first potential step into the digital marketing market space might be an opportunity at the lowest level. Do not hesitate. You can always keep updating yourself with better options through employment sites, and look for alternatives while building up a portfolio and learning while you work.