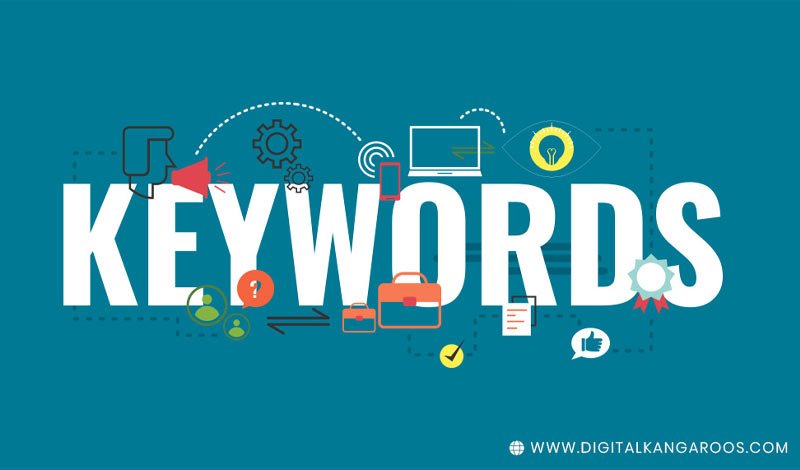 Why do you Need Long Tail Keywords to Drive Maximum ROI?
What will you prefer: your favourite IPL team's T-shirt with your name and a number on the backside or just a team's T-shirt with a plain back?
The answer is intuitive.
The former option offers you a touch of personalization and you are ready to buy it for sure. That's the power of long-tail keywords. Long-tail keywords are customized as per the user preferences to direct maximum conversions.
Keep reading to understand what are long-tail keywords and why you need them to drive maximum ROI.
SEO is all about keyword planning and long-tail keywords act as the holy grail of this strategy. Proper research should be conducted to find the relevant keywords for your business/website that offer high search volume.
Long-tail keywords are more specific and relevant. Let's take an example.
Normal Keyword: Best Dermatologist
Long Tail Keyword: Best Dermatologist in Ludhiana near me
The search results in the second case would be more accurate as per your needs. A long-tail keyword yields maximum clicks and is more targeted for conversions. Long Tail Keywords comprise 70% of web searches.
Though these keywords are less common but focus more on the niche. Thus, they help in directing conversion-oriented traffic.

One Headed Theme
There are more than 1.7 million websites existing already with a new website being added every second. Competition is very stiff as you have a plethora of common categories such as mom blogs, relationship blogs, food blogs, travel blogs, etc. Competing for your business/blog with traditional keywords is an onerous task and needs you to fight tooth and nail to get your name on the SERPs.
But following the other way round will decrease the competition and make it easier to rank better on SERPs. Digital Kangaroos is all about providing world-class digital marketing solutions, so we have used "Best Digital Marketing Agency in Ludhiana (Punjab)" as our theme rather than the conventional "Digital Marketing Agency".
Your primary keyword or theme should be such that people should be able to find you and eventually get converted into potential customers.

How to Look For Long Tail Keywords?
When you start a website/business or a blog, the idea should be innovative and different else it would be extremely difficult to pitch it to the audience. Good market research and audience analysis will help you understand how to make your product/ service/ blog special. Take your time and jot down the points that are unique about your product/service/blog and that make you stand above your competitors.
It's hard to rank in some markets due to high competition from large companies. These big companies have a good marketing budget, especially for SEO and other digital marketing services. It would be really hard to compete in areas such as travel, education, food, career, etc. Opting for long-tail keywords is the only way out you would have to suffice with lower SERP rankings.
For example: If you have a food blog, then many blogs offer snacks, starters, cakes, etc. To grab the attention you may specify "quick to make snacks recipes", "eggless vanilla birthday cake", "Cheesy homemade Italian Pasta" etc. This will help you to attract and engage the audience more efficiently.
Pro Tip: Try to use the words/phrases that are used by the audience. You can take the help of Google Keyword Planner, Google Analytics and other tools available.

Have a Look at Some Best Reasons to Opt for Long Tail Keywords

Lesser Competition
Most of the big corporate giants have already used traditional keywords to optimize their websites. So, for a beginner or a small company, it is very difficult to even stand and rank in front of them. If you have a start-up dealing with an applicant tracking system, then pitch for "ATS for small business" or "applicant tracking system for consultancy firms". The long-tail keywords have lesser competition as well as are available at a low price. The reason is that not many companies focus on these keywords, ultimately reducing the competition and increasing ROI.

Keep the Tone Natural
Most of the content available on blogs is repetitive and similar, so it's hard to make the blog or content look entirely different. Using traditional keywords may make the content look stuffed with keywords and may cause disinterest in readers and hamper SEO rankings.
This can be fixed using long-tail keywords as they can be incorporated into the content naturally. These keywords amp up the natural flow of your content.
Do you know?
Excessive use of short keywords may irritate Google bots and may consider you as a spammer. This may result in a Google penalty or removal of your posts from the SERPs. Most of the spam keywords are usually short ones only.

Staggering Search Volume
Long-tail keywords have a staggering search volume. Small keywords do have huge results but long-tail ones are more specific, targeting and produce accurate results as desired by the user. A user interested in buying an electronic item such as a mobile phone would definitely include the price while searching. He will never search for "mobile phone", but will search similarly to "latest mobile phone under 10,000" or "smartphone under 15,000".
In fact, we all search for long-tail ones only.
Now you know how long-tail keywords account for 70% of web searches!

High Conversion Rate
The conversion rate automatically shoots up when the user gets the desired link in the very first go. Most people, as mentioned above in the mobile phone example, know what exactly they want to buy. Short keywords are used by people who are still researching the internet for an exact match. Their search keeps on getting narrowed down by using long-tail keywords. The conversion rate for long-tail keywords is 36% whereas the top 10% of landing pages convert at 11.45%.

Less Expensive
As the competition is less, there is a lesser number of bids on the long-tail keywords. The shorter the keyword, the more expensive it will be. Long-tail keywords give a better idea to the search engine bots regarding the content and help in ranking the post accordingly. This ensures that whosoever visits your website is likely to buy the product/service.

The long-tail strategy helps businesses to offer highly personalized and customized products/services to their esteemed customers and makes them feel special. In a nutshell, the long-tail technique helps in exploiting the untapped potential as well as makes things available as per user requirements
Have you unleashed the power of long-tail keywords?
Still, struggling to drive traffic on your website? Connect Digital Kangaroos for a world-class digital marketing experience.