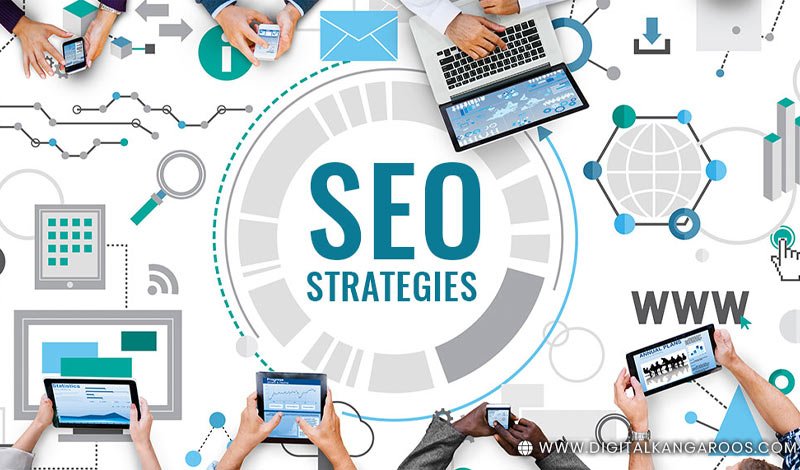 8 Effective and Evergreen SEO Strategies
In today's changing world, SEO techniques are also changing rapidly. The need for improved website ranking has become intense with the rise in the competition due to the tech-oriented approach. There are many effective techniques and strategies that can be used for the same. However, an SEO strategy or technique only becomes effective when all its traits significantly target improving the overall quality and ranking of the website.
Have a look at some of the effective SEO strategies that can be used to make a strong brand presence.
1. Improve User Engagement to Improve Rankings
User engagement refers to the amount of time that a user spends on the website. The better the page ranking, the more user engagement in a website. According to research, it has been found that there is a certain interrelation between the bounce rate of the page and its organic position. The higher the bounce rate, the lower it is ranked in search.
2. Make your Current Pages Longer
It will surely become a time-consuming process when you have to write 3000+ words for every blog post. On the other hand, it is easier to pick a page from 1500 words to 2000 words rather than going from 0 to 2000 words. The content that has already been published has the ability and a recognized audience. Therefore, instead of writing something from the extreme scratch, it is better to use a post that is already doing well on Google. The pages that rank between 11-30 positions on Google are ideal and can help in increasing the rankings.
3. Enhance Site Speed
Another SEO strategy that is very important is the speed of the site. In the year 2010, it was declared by Google that site speed would be used as one of the ranking factors. There were many tools that helped the developers in improving the performance of the site. Another tool was developed to make the site responsive i.e. mobile friendly. Thus, in order to make your way up to the Google rankings, you should surely work on the site's loading and processing speed.
4. Emphasis on YouTube SEO
YouTube videos have their position in the top 10 rankings of Google Search. YouTube is considered the second most popular search engine as it has more than 3 billion searches per month, which is considered better than Bing, Yahoo, and AOL combined. Focusing on YouTube SEO will help you push your website to the first page of Google and will drive traffic from YouTube as well.
5. Focus on Topics as well as Keywords
Google has been developing and the main aim of Google now is to know the intention of the users which means; what they expect, what they are searching for and most importantly, what search results would be the best to serve their purpose. You should consider what your potential audience is looking for. Thus, only keyword-focused or stuffed content is not important, but the context around also needs to be taken care of.
6. Build Backlinks
In order to build up good rankings, backlinks play an important role. Links are still considered one of the major factors in determining the search rank. Thus, it is essential to change the way backlinks are created in order to receive good results. Links that are of low quality can harm your website, whereas, high-quality links are effective.
7. Reporting and Analytics
Reporting and Analytics is a critical part of SEO as they play an important role in enhancing marketing strategies. You can understand your audience from sales to marketing by setting up an analytics platform. This will help in keeping a record of all the micro and macro events.
8. Technical Optimization
Apart from SEO and content tips, it is very important for the website to be technically strong and solid. This means that there is no technical issue in the website. Thus, to begin with, you can switch to HTTPS as it is considered to be the safest and most widely used protocol. Further, AMP i.e. Accelerated Mobile Pages should be used to make the website responsive. To help Google fetch the content you need to make sure that the semantic markups are exact and updated. Semantic Markups are important HTML tags that will help in emphasizing the important information on the website.
It should be kept in mind that SEO is changing drastically. Thus, it is necessary for marketers and business owners to adopt the above-mentioned strategies quickly as these will contribute to making your website safe and rank high.