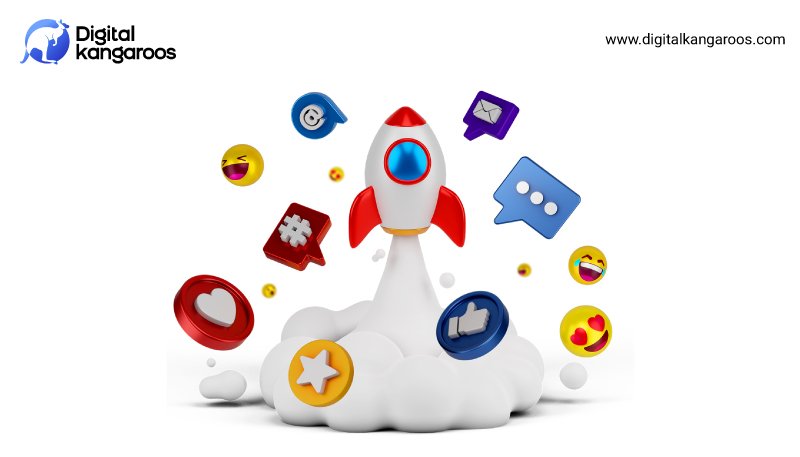 Choosing Digital Marketing As a Career Path? The Right Choice or Not!
Choosing a career path has always been and will continue to be an intimidating task. Is this career suitable for me? Am I on the right path? Everyone has faced questions like these in their life.
Digitalization has put forth many more career options. A few think of digital marketing jobs as their career path; right from the beginning.
Some are good at art, while others with their words. But no one is sure if it is the right path to success.
If you're having trouble deciding, you should be aware of what digital marketing is. What job options are available in digital marketing?
What is Digital Marketing?
Digital marketing is the technique to promote the brand and products using online sources.
It includes but is not limited to social media and email marketing. Digital marketing also includes brand optimization and supervising SEO and search engine ranking.
For successful digital marketing, it is predominant to develop digital marketing strategies. There are no ground criteria to follow for the tactics.
Each company has its requirements when it comes to digital marketing. For instance, some brands with youth as the target audience might benefit more from social media advertisements.
According to BroadBandSearch, 370.7 million domain names are registered on the internet. This is a pretty huge number. Besides, about 90% of mobile internet users are online around the clock.
What is the Current Demand for Digital Marketing?
India has a large youth population, which is heavily influenced by social media. Using digital platforms is the millennial and Gen-Z way of marketing. It gives whole new statistics to the e-commerce website.
It is easier to generate more leads online than allure offline audiences. No matter if it is a small business or a million-dollar enterprise, the digital marketing world has something for everyone.
However, to make that possible, the companies require skilled and efficient workers. One way to do so is to hire individual professionals or hire a digital marketing company.
Digital Kangaroos is a soaring agency that provides the finest customer satisfaction. With skilled professionals, we pledge to take your website to the top of SERPs.
According to LinkedIn, almost 50% of the job postings by the top 10 companies are for digital marketing.
Some of the top sectors that require digital marketers are:
IT services
Retail
Corporate services
Arts
Education
Future Demand for Digital Marketing
Digital marketing has paved its way through the marketing industry with its affordability and the freedom to analyze the working tactics.
The internet has become the voice and communication media for thousands. Nevertheless, its true potential had not been plowed until now.
According to Forbes, the digital marketing dynamics will take a 180° turn in 20 years. Digital marketing will evolve with artificial intelligence.
In the coming years, smart devices will be smart enough to help people with their daily tasks. Instead of the user condensing the choices, the AI will make the purchases.
Thus, digital marketing tactics will change to be per AI.
Which Digital Marketing Job is the Best for You?
Digital marketing is an open playground with plenty of swings, for each child's liking.
Whether you like to surf through reels, be a tech nerd, or show more of your creative side, digital marketing brings all the elements together.
So if you are thinking of pursuing digital marketing then here are a few options that might interest you.
No matter what era we are in, digital marketing without SEO has no relevance. The need for an SEO specialist in digital marketing is strong.
SEO teaches you "how to be on top of SERPs?". It is the dream for every company to be highest ranked on the search engines like Google and YouTube.
If you want to target your career as an SEO specialist, then you might go in-depth about on-page and off-page SEO.
In a fast-paced life, words are easily ignored. What remains is the image associated with it.
The value of the content increases if accompanied by appealing visuals. Graphics are everywhere around us. The career outlook for an experienced graphic designer has surged in recent years.
From designing a brand logo to the reels on Instagram, requires a digital marketer.
However, a graphic designer ought to be creative and imaginative to develop appealing designs. They should have knowledge of various graphic designing tools in the market.
Have you heard of the term paid advertisements or Google Ads?
Well, that is what a search engine manager does. They will try to keep their website in the top ranking list using paid ads like PPC campaigns.
And that is the chief difference between a search engine manager and social media manager.
The search engine manager pays for the trending keywords suitable for their product or service. Search engine marketing's USB is to reach out to a large target audience.
It is important to be aware of the trending products or services. For instance, paid ads for summer clothing during the winters are likely to generate fewer leads.
Content writing and copywriting may seem the same. But they are two different branches of the same tree.
Content writing is associated with creating longer content. It can be for the landing pages, e-books, or what you are reading right now- the blogs.
Content marketing may seem like an easy job- but it isn't.
It is not just words put together. The words need to have an influence on the readers, promote the products with emotions, and compel them to take action.
If your words can have a strong impact on the audience, you are the right fit for this job.
Summing Up
That is all the base you need to make your decision for starting a career in digital marketing.
The digital marketing industry is at its peak and will continue to grow further. To think on a deeper level, digital marketing is just analyzing the user's interests and preferences and providing them with what they want.
And as a user, you already understand the needs and aspirations.
However, landing a digital marketing job can be tough. It is never too late to learn some digital marketing skills. You should try and enhance your skills if you already have one of these.