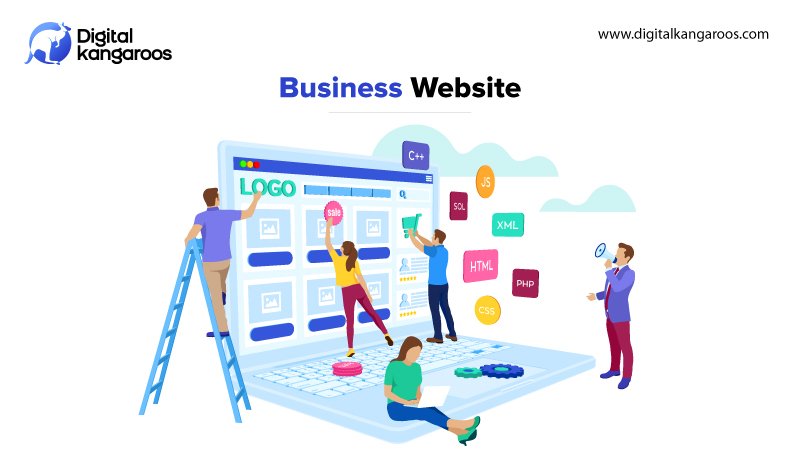 Everything You Should Know About Business Website Design
In today's digital age, having a business website is crucial for any business looking to succeed. A website is not just a tool for providing information about your products or services, but it's also a powerful marketing tool that can help you attract and retain customers. A well-designed business website can help increase brand awareness, generate leads, and boost sales.
At Digital Kangaroos, we understand the importance of a well-designed business website. In this blog, we will discuss everything you should know about business website design.
Why Does Your Business Need a Website?
A website is the first impression that potential customers will have of your business in the online world, and it can make or break their decision to do business with you. A well-designed website with good functionality can help you:

Establish Credibility: A professional-looking website can help establish your business's credibility and legitimacy. It shows that you are serious about your business and that you are invested in providing your customers with the best experience.
Increase Visibility: A website can help you reach a wider audience and increase your visibility. With the right SEO strategies, your website can rank higher in search engine results, making it easier for potential customers to find you.
Showcase Your Products or Services: A website allows you to showcase your products or services and provide potential customers with all the information they need to make a purchase decision.
Build Relationships with Customers: A website can also help you build relationships with your customers by providing them with a platform to interact with your business and providing them with valuable content.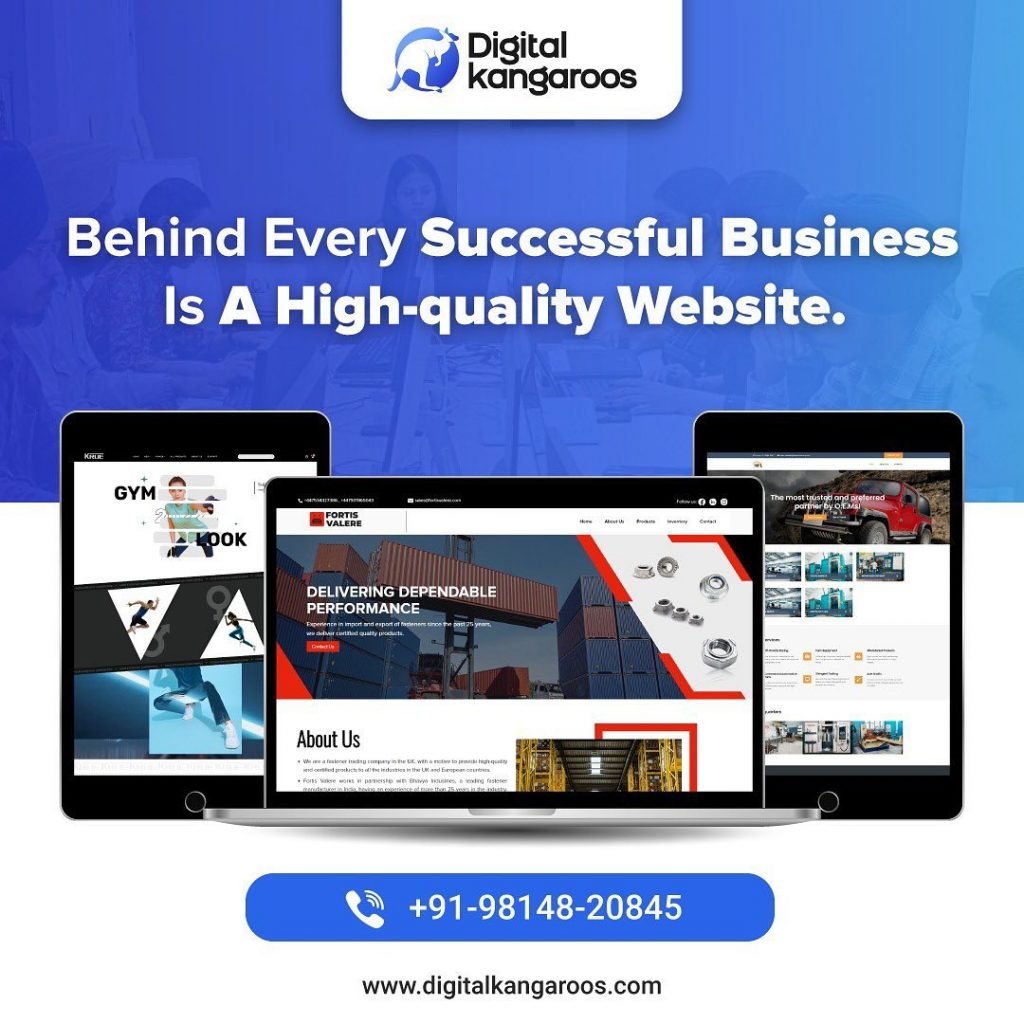 Elements of a Well-Designed Business Website
A well-designed business website should have the following elements:

A Clear and Concise Message: Your website should have a clear and concise message that communicates what your business is about and what you offer.
Branding: Your website should reflect your brand identity. Use your company logo, brand colors, and fonts to create a consistent look and feel. Ensure that your website's design aligns with your brand values and messaging.
Easy Navigation: Your website should be easy to navigate, with clear menus and a user-friendly interface.
Responsive Design: Your website should be responsive, meaning it should be optimized for all devices, including desktops, laptops, tablets, and smartphones.
High-Quality Content: Your website should have high-quality content that provides value to your customers and showcases your expertise. Use pertinent keywords to optimize your content for search engines. Remember that your content should be informative and engaging, not just promotional.
Call-to-Action (CTA): Your website should have clear calls-to-action that encourage visitors to take action, such as making a purchase or filling out a contact form.
Security: Security is a critical aspect of any business website. Ensure that your website has an SSL certificate and is hosted on a secure server. This will protect your customers' data and help build trust with your audience.
Search Engine Optimization (SEO): SEO is an essential aspect of business website design. Your website should be optimized for search engines to improve its visibility and reach. Use relevant keywords, meta descriptions, and alt tags to make your website more searchable.
Tips for Choosing the Right Web Design Agency
Choosing the right web design agency is crucial for the success of your business website. Here are some tips for choosing the right web design agency:

Look for experience: Choose a web design agency with a lot of experience in designing websites for businesses similar to yours.
Check their portfolio: Check the agency's portfolio to see if they have designed websites that align with your business's style and goals.
Check their reviews: Look for reviews and testimonials from previous clients to get an idea of the agency's reputation and customer service.
Communication: Choose an agency that communicates effectively and provides regular updates throughout the design process.
Price: Consider the agency's pricing and ensure that it aligns with your budget.
Where to Find Business Website Design Services
At Digital Kangaroos, we offer professional and affordable business website design services. Our team of experienced web designers can create a custom website that aligns with your business's goals and objectives. We offer web design services in Ludhiana, Punjab, Delhi, and other locations. Contact us today to discuss web designing requirements for your business.