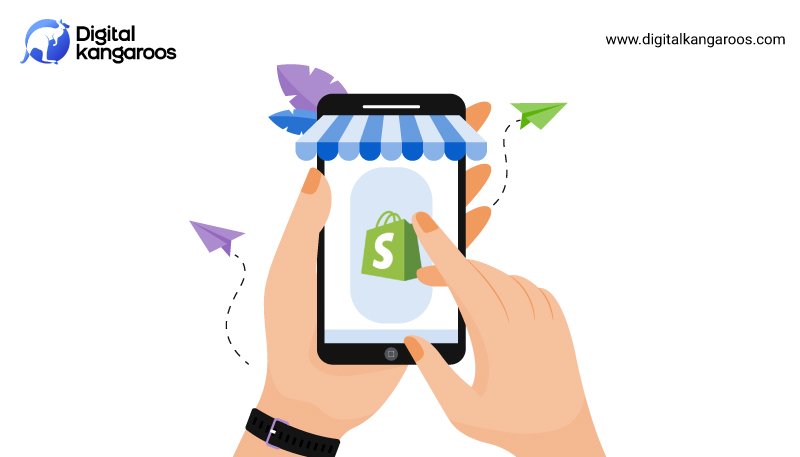 Top Reasons to Use Shopify for Websites
Online marketing and store builders have become necessary in the digital era. However, with the growing technologies, the options for marketing and building websites have grown tremendously.
It can be overwhelming to make the correct choice from dozens of platforms. Whether you have a start-up business or a successfully running enterprise, using a marketing platform is a must.
Shopify is the best platform available for building e-commerce websites and marketing. It is the best option for merchants trying to reach out to either the local or global market.
Shopify is catering to the marketing needs in 175 countries with about 1.2 million users.
To further clarify the claims and your doubts, let us look at the reasons you should use Shopify.
Affordable subscriptions and plans
Not every business is financially stable enough to pay huge amounts for marketing. But, Shopify makes it easier with its no server costs and available discounts.
It is the biggest advantage of Shopify which offers distinguished pricing plans for a startup business to multinational companies. The basic Shopify plan starts from only $29 a month.
Further, Shopify charges no server costs. It also provides an additional 10% discount on annual plans and a 20% discount on biennial plans.
Shopify understands the difficulty of initiating a startup and charges no additional bandwidth fees.
Apart from that, you also have the chance of a 14-day trial and analyze its benefits for your enterprise.
Digital Kangaroos, a premier web development and top marketing agency, helps you build your e-commerce websites with its exclusive and affordable services.
When owning a business enterprise, you have tons of customers to tend to. Your website contains sensitive consumer information.
This can include their details, and credit/debit card information. Along with that, sometimes customers are impatient and can leave the website if it has slow processing.
Thus, the e-commerce website must be fast, secure, and reliable.
To clear user doubts and ensure that they are using the best, Shopify is certified Level 1 PCI DSS compliant.
Additionally, Shopify offers great app integrations with SaaS services. This means that users can host the e-commerce store according to their needs.
They can decide on the payment options, language options, shipping options, and hundreds of filters for their consumers.
When catering to 1.2 million users, it becomes fairly important to provide 24×7 support to the users.
Shopify prioritizes the consumers' needs and their response is instant. It is completely the user's choice to choose the mode of communication.
They can either opt for web chat, a personal call, or email. No matter how big or little the issue is, Shopify has a wide network to rely on.
They even offer web seminars and video tutorials to make the store-building process swift and easy.
Forbye, Shopify also has customer forums which is a great way of helping users with similar issues.
Search Engine Optimization is one of the major factors that puts a website on top of Google searches. To gain maximum traffic, and a higher ranking on the SERPs, SEO is the dominant factor.
Shopify helps in achieving this by organic means. It uses advanced analytical techniques to put your website on a pedestal in the Google search engine.
Shopify provides customized meta titles and meta descriptions to enhance website traffic.
It provides various marketing tools to enhance user experience including product reviews and email marketing.
Further, it also gives the users the option to provide discount codes and gift vouchers.
Access to websites has increased tremendously through mobiles compared to desktops. This makes it all the more important to create mobile-friendly websites.
Shopify caters to this need. It offers a variety of themes, providing the best experience to the users,
Its backend also ensures that the website has a prompt response. All customers can access this website easily with the app or on the browser.
Shopify is available for both Android and iPhone users.
The ambiance of a place is what attracts the customers. Similarly, aesthetic themes are what bring them to a website.
Before purchasing or even navigating the website, consumers often check the characters the site has to offer. They make a perception based on it.
Shopify understands that thought and offers tons of themes specially curated to suit your business type. Some of the most popular ones include envy, responsiveness, dawn, and expression.
If you are a newbie entrepreneur and are not sure of what might fit your needs, Shopify helps you out. It provides some suggestions of the themes for selling locally or internationally.
Every entrepreneur has the goal to reach the international market and sell their products globally. However, this becomes difficult as the languages and currencies change.
Well, we know who is there for the rescue!
Shopify provides its users the liberty to sell globally. It has over 20 different languages the consumer can choose from.
Let us face it, everybody likes to shop in their native language and would like to know the price in their currencies.
Converting the currencies manually can be a tedious job and the consumer might lose interest. The website is further equipped with the option to receive refunds in the native currency.
Recapitulating
The aforementioned are some of the top reasons a user needs to know before getting a subscription to Shopify. There is a reason why thousands of people are relying on it for their online stores.
Shopify is constantly enhancing the user experience with its new and advanced features. In comparison to all the online platforms available, Shopify is the easiest to access and is certainly gaining popularity.
Get in touch with us
Entrepreneurs who wish to expand their business and gain advantages of marketing strategies can contact the leading Shopify website agency Digital Kangaroos.
Assisting websites locally and globally with web development and marketing solutions, we also help in building your Shopify e-commerce website.