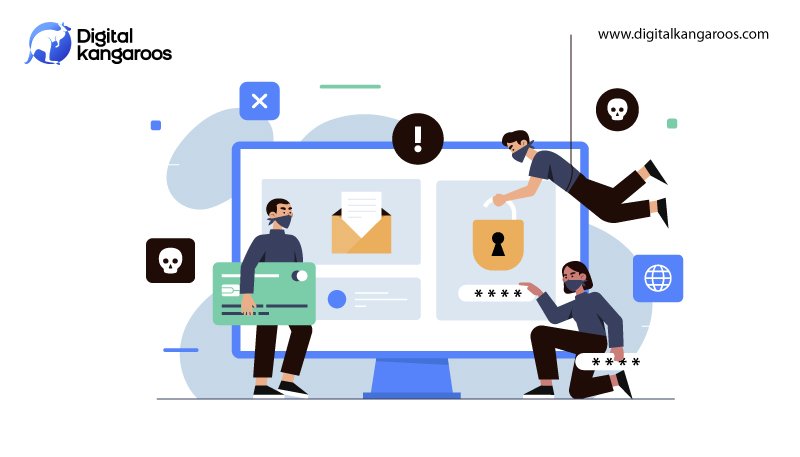 How to Protect your eCommerce Portal from Hackers, Fraudsters, and Copycats?
Having an e-commerce store is no longer a luxury but a necessity to thrive in this competitive world. One major breach could mean an end to your business. Here are a few tips to make your online store's identity eternal.
Having an online store is both profitable, rewarding, and a must to thrive in this post-COVID era. Most small businesses and newbies often neglect one of the biggest threats to their website integrity i.e. e-commerce security. A data breach or stealing your name could mean an end to your thriving business not only online but deeply impact your offline business as well.
Here's why small businesses and budding entrepreneurs ignore their e-commerce security.
They don't know what it is.
They underestimate the threats.
They believe that their business is too small to be targeted.
According to the latest statistics, nearly 43% of the small businesses are targeted out of which nearly 60% of them go out of business. The numbers are constantly multiplying. Even after too much advancement in technology, hackers are victimizing innocent online shoppers and e-commerce sites.
So, here are some of the best tried and tested tips that help you stay protected from pretenders, con artists, and hackers.

Trademark your Business
To avoid copycats and pretenders, get your business name and logo trademarked. Registering your business protects your brand identity and guards against infringers and others who try to capitalize on your name. Though it may be a bit expensive for small businesses if you don't register then someone else can easily copy your things and sell them in his name.
The truth is that if you are going digital, sooner or later you will succeed for sure. So, it is always better to protect your identity as early as possible.
Read More: How to attract customers to your online store?

Use a trusted and secure e-commerce platform
Opt for secure platforms such as Shopify, Magento, etc. that offer affordable SAAS e-commerce solutions for their customers. If you are not tech-savvy, prefer a Shopify web development company for a professional e-commerce approach. Explore some of the best Shopify service providers near you and step gracefully into the digital world.
An e-commerce platform such as Shopify would not only monitor your stores for security issues but would also help deploy solutions to your problems immediately.
One more advantage of taking cloud-based services such as those offered by Shopify is that it provides an additional layer of protection against DDoS attacks. A SAAS or cloud-based solution offers you managed DNS services that significantly mitigate the Denial of Service attacks. You don't need extra equipment or heavy infrastructure for the installation or setting up of things.
Read More: Improve your Brand's Reach with these Content Promotion Ideas

Use SSL/HTTPS
SSL or Secure Socket Layer is a protocol that servers and browsers follow to authenticate, encrypt, and decrypt data sent over the internet. SSL when used on HTTP forms HTTPS (HyperText Transfer Protocol Secure) that ensures that all your transactions are private and integral.
Read More: How to do Local SEO for Your Small Business in Easy Steps?

Other compliance
For online payments, make sure that your website is PCI DSS compliant. This means that no critical data or credit/debit card information is saved on your end. Add layers of security to your website by using features such as firewalls, contact forms, login boxes, scripting languages, etc.
This prevents application-level cyber attacks such as SQL injections, XSS, etc.

Stay Updated
The automated web crawlers by hackers are always looking for vulnerable and exposed sites. Unpatched sites and sites that are not updated regularly are their prime victims. Delaying the timely updates in the software could compromise your website. Make sure that your backend software as well as the website is updated with the latest security patches released.
If you are unable to manage all things, hire a person who can take care of all this. For SAAS-based e-commerce platforms, patches are automatically applied without causing stress to the user.

Don't forget to backup
Make it a routine to back up all your data. Backing up the data helps you from losing your data in case of a crash, virus attack, or breach of the website. For bigger businesses that involve hundreds of transactions every day, backing up on a regular basis is recommended. Otherwise, you can take a backup every week. Choose an offsite server for your backup.

Strong Passwords
Weak passwords are just like low-hanging fruit that could make your website compromised by a brute-force attack. Always use and encourage your customers to use strong passwords (long and randomized) and they should keep changing the passwords every six months. The more complex the password is, the harder it is to crack.
By following these simple tips, no one can stop you from ruling the e-commerce world.
Want to set up an online store for your small business?
Looking for the best Shopify service providers?
Digital Kangaroos– one of North India's best web development and digital marketing company would help you realize your dreams. Our professional Shopify website designers would not only make your website awe-inspiring but would also guide and help you achieve the desired visibility across the internet. The websites built by us are responsive, user-friendly, impressive, and 100% secure. Contact us today for all your e-commerce or online store needs.